Parianos
Fish Store Maroussi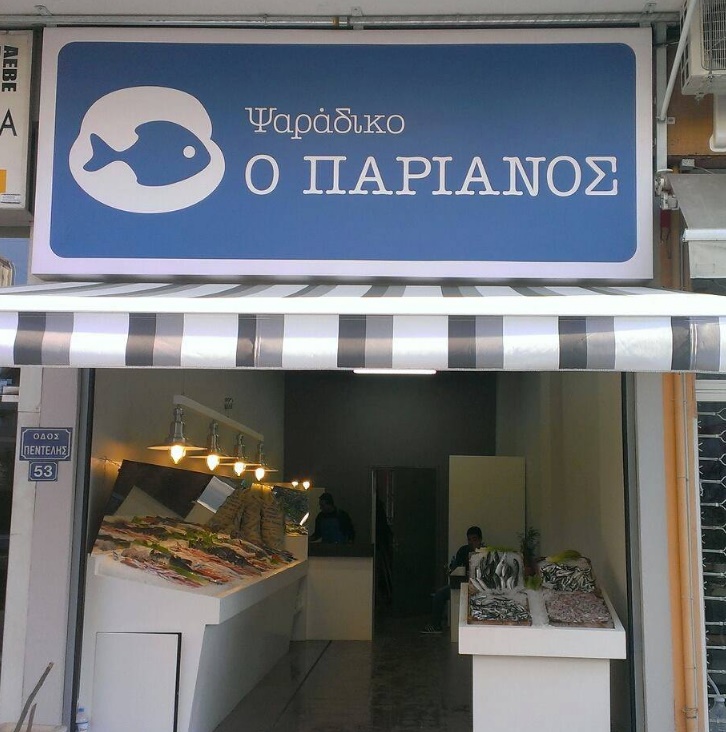 The fish store "PARIANOS" in Maroussi, operates since 2014 and is a guarantee for fresh, quality fish.
In our shop you will find daily Greek fish and seafood, from the seas of the Cyclades and the Euboikos, in a wide variety of species, depending on the season.
The fish of our fish farm are of excellent quality and can satisfy even the most demanding palate.
Our fish shop undertakes free of charge the cleaning of the fish of your choice and with a phone call also makes free delivery at your place. Please contact us here to advise you on the cooking of fish.
Visit our store to get to know each other and choose from a wide range of products the seafood of your choice, always at the best prices on the market.
Daily 07.00 - 15.00 except Sundays.